Services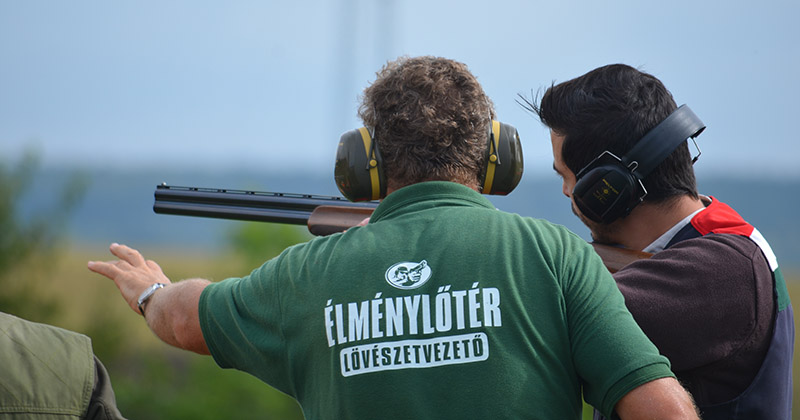 Our fundamental principle is that not only do our guests get an opportunity to shoot, but through the guiding hands of our instructors the shooters are getting every last drop of their potential drawn out. Thus, shooting is going to be an unforgettable experience as well as acquired knowledge.
---
Course of shooting exercises
The instructor, whom is in possession of the required licenses and has several years of experience, reviews the most essential safety regulations in the presence of the shooter. After demonstrating how to safely handle the weapon even the most novice of shooters will be able to attain the proper posture, sight alignment, breathing, firing techniques in a matter of minutes.
---
The experience
Shooting is a mesmerizing thing: you're in control of your weapon, through it you realize your intentions, and you've hit your target. The results are immediate, the second after pulling the trigger: we either hit or we missed. Although the instructor guides your actions, the successful hit is undeniably the shooter's merit, which they achieved through their own means. Then again, who doesn't want to experience a lot of success in a short time? All of this is accompanied by sensory effects, such as the sound of the gun, the recoil felt on your body, hitting/breaking the target, the smell of the gunpowder, the flutter of the case on the ground. You have to experience it for yourself!
To use our weapons you aren't required to have any license or prior weapon's handling experience. We welcome everyone whom want to get an insight into the world of firearms, but do not have a permit themselves. Shooting is considered a man's sport in the public eye, although we expect an immense interest from women and (alongside a guardian) children alike. In our experience with a properly selected weapon they are more than a match for men.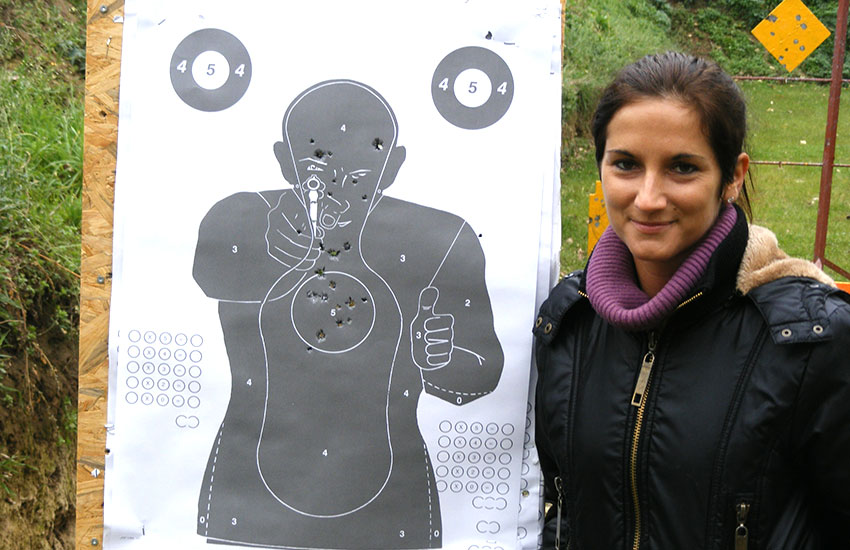 ---
For hunters
We welcome hunters whom wish to improve their already existing shooting skills to a higher degree, whether with a shotgun or a bullet type weapon. They can shoot their own licensed weapons or the range's. Important notice: a maximum of only 28 g load and pellet diameter of 2,5 mm is permitted. Ball ammunition is not restricted.
The size of the shooting range allows to hold events that houses an entire hunting association. We are also prepared to take on the coaching of would-be hunter candidates for practical exams.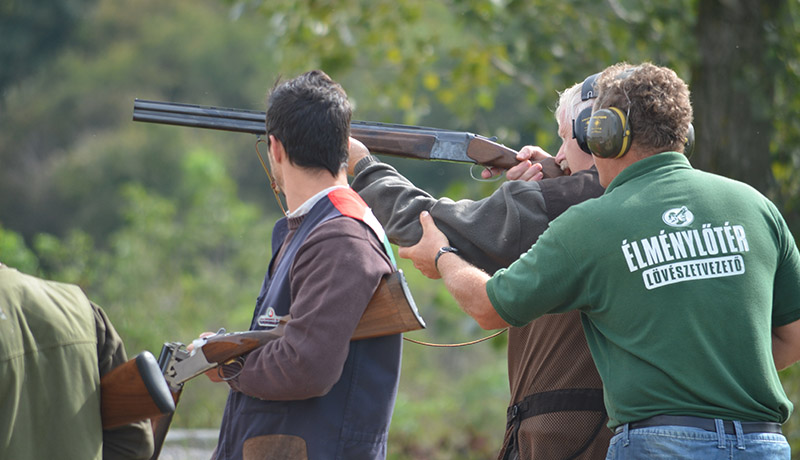 ---
For the young
We await those junior citizens whom would like to relive the memorable moments in video games in a realistic setting. Can you shoot as well in real life an in the game?
Under the age of 18 we offer a variety of high-precision PCP airguns as well as CO2 powered modern military weapon replicas, capable of fully automatic fire.
Young adults of 18 and above can shoot with weapons seen in news reels, war movies, documentaries such as the legendary AK 47 Kalashnikov, Glock 17, Mosing-Nagant, Dragunov, etc.
---
Availability
The shooting range is available for rent for company bonding events, a venue for teambuilding with shooting packages tailored to the customer's request. Included is the staff and per optional request we'll even put up a little demonstration as well.
---
Clay target range
Standardized as per the Olympic skeet base course, guests can choose between anything from American trap to simulated game target shooting. Meant for hunters to improve their existing skills or for people whom aren't hunters themselves, but would like to try out what their aptitude would be sufficient for on a real hunt.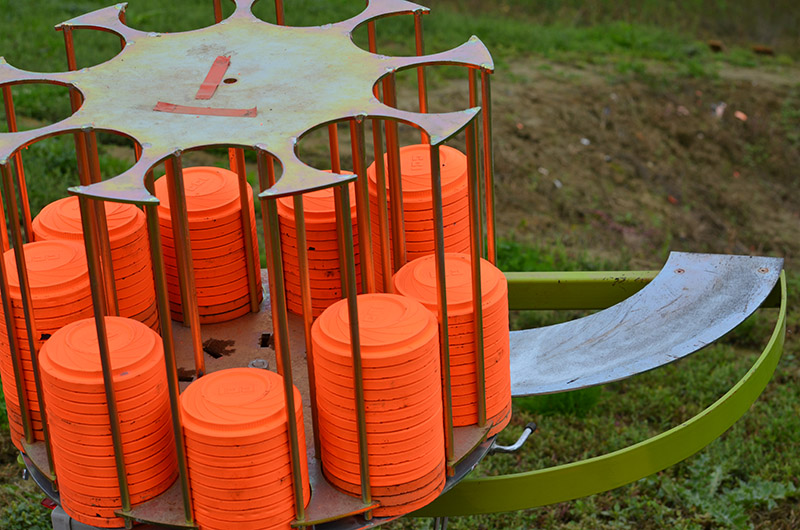 ---
Range for bullet-type weapons
Four shooting positions set up in a semi-enclosed building that protects the attendees from the rain, wind and sun. Various targets ranging from 10 to 50 meters. For a separate fee, our guests can try out our new feature, a moving target that travels alongside the width of the range. Just as dynamic and exciting as seen on the big screen! Permitted weapons range from airguns to large caliber rifles.