The underage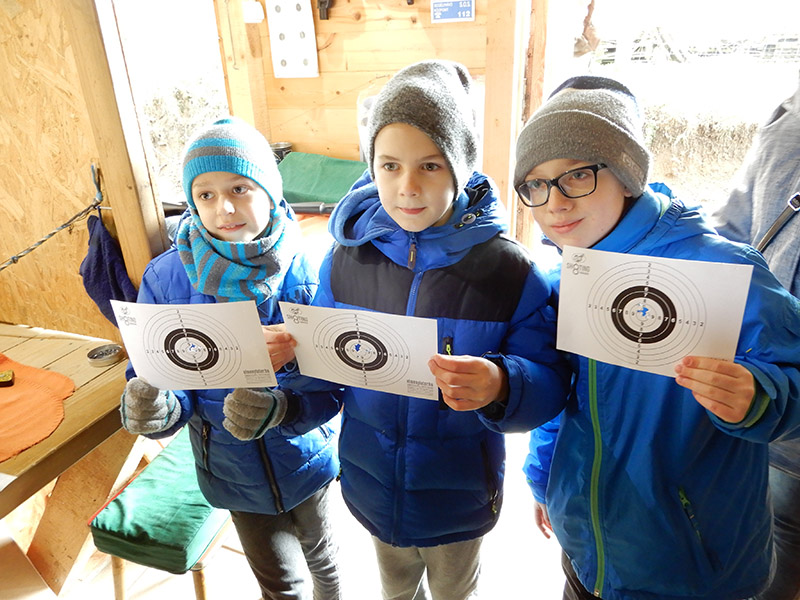 On our range we can typically accommodate children from the age of 7, alongside their guardian. This age group can comprehend the guidelines given by the instructor. We've procured high-precision airguns with the most modern technical parameters, which are going to pique their interest, since they resemble modern military weapons. Technically speaking, all of our airguns are either CO2 pre-compressed air (PCP) operated. Therefore these weapons do not need to be cocked for each shot, nor do they move when fired (with the exception of the fully automatic weapons, to "resemble" reality). To speed-up the familiarization process air rifles are usually fired from a sitting and supported position. In order to take advantage of the supreme accuracy of these weapons and to make aiming easier, most are equipped with traditional and red dot optical sights.
Children are very receptive to acquiring new skills: this is also the care with shooting. No prior gun-handling experience is need: under the supervision of our instructors these children are probably going to be more than a match for grown-ups. Their self-confidence grows after each successful hit, it's difficult sometimes to even keep up with their pace.
Whereas they might be scatter-brained or have a short attention span, these youngsters are going to turn into bright-eyed, enthusiastic and disciplined young people within minutes.
We have acquired interesting, diverse, yet challenging target specifically for children, or developed them ourselves. Their common characteristic is that they fall, turn, spin or fly away on hit, in one word, movement. With our latest design, they'll find themselves on the battlefield as a real sniper with a task: eliminate all the targets who've taken hold of a ruined building.
Don't hesitate then to bring your child along to the range, this experience is one of a kind, and as a parent their outstanding sports performance is going to make you rightly proud!
---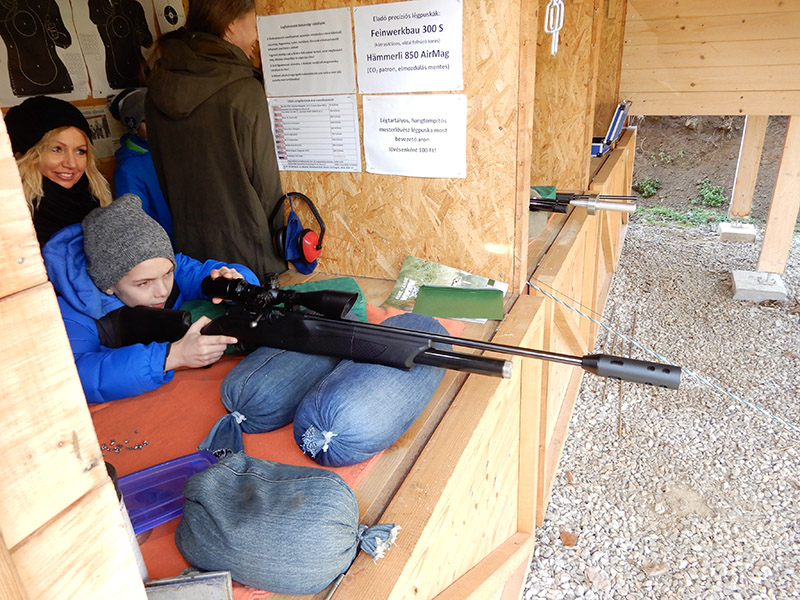 Child bundle: regular
The first part of the task is about precision shooting: the youngsters will first shoot with the most modern air rifles on the market (PCP). The targets' common characteristic is that they fall, turn, spin or fly away on hit. Then they're going to have to liberate the ruined building from enemy occupants. They will most likely exceed your expectations!
This is followed by airsoft, guns that fire fully automatically, which lets then enjoy the more spectacular side of shooting: total destruction of the target.
Air rifle: 50 shots
Airsoft: 1 magazine/ 80 shots
Bundle price: 10 000 Ft
---
Child bundle: advanced
In addition to the normal bundle, shooters can fire the UZI submachinegun, operated by CO2 and the Crosman DPMS SBR.
Air rifle: 70 shots
Airsoft: 1 magazine/80 shots
SIG MCX: 60 shots
Bundle price: 20 000 Ft
---
Children bundle: extra
Special air rifles: 110 shots
Crossmann DPMS SBR full auto 3 magazine/75 shots
Airsoft: 2 magazine/160 shots
SIG MCX semi auto air rifle 1 magazine/30 shots
Bundle price: 35 000 Ft