Lipcsik once again gets gold and returns as champion in national club colors
Lipcsik István has achieved great success in home colors, as member of a new shooting club; he has performed admirably up until 2004, as part of SELE in the skeet shooting discipline.
Part of the past
Lipcsik István has not only been at the top of the Hungarian shooting leader boards in the early 2000s, but has remained there in recent years as well. What better testifies this fact, than his 2nd place finish in the same event, in the past two seasons. Truth be told, however, he used to be the shooter of BEFAG LK (Keszthely), as only associates of the Hungarian Shooting Federation are allowed to compete in the national championship, and the Élménylőtér SSA has not even been founded at the time.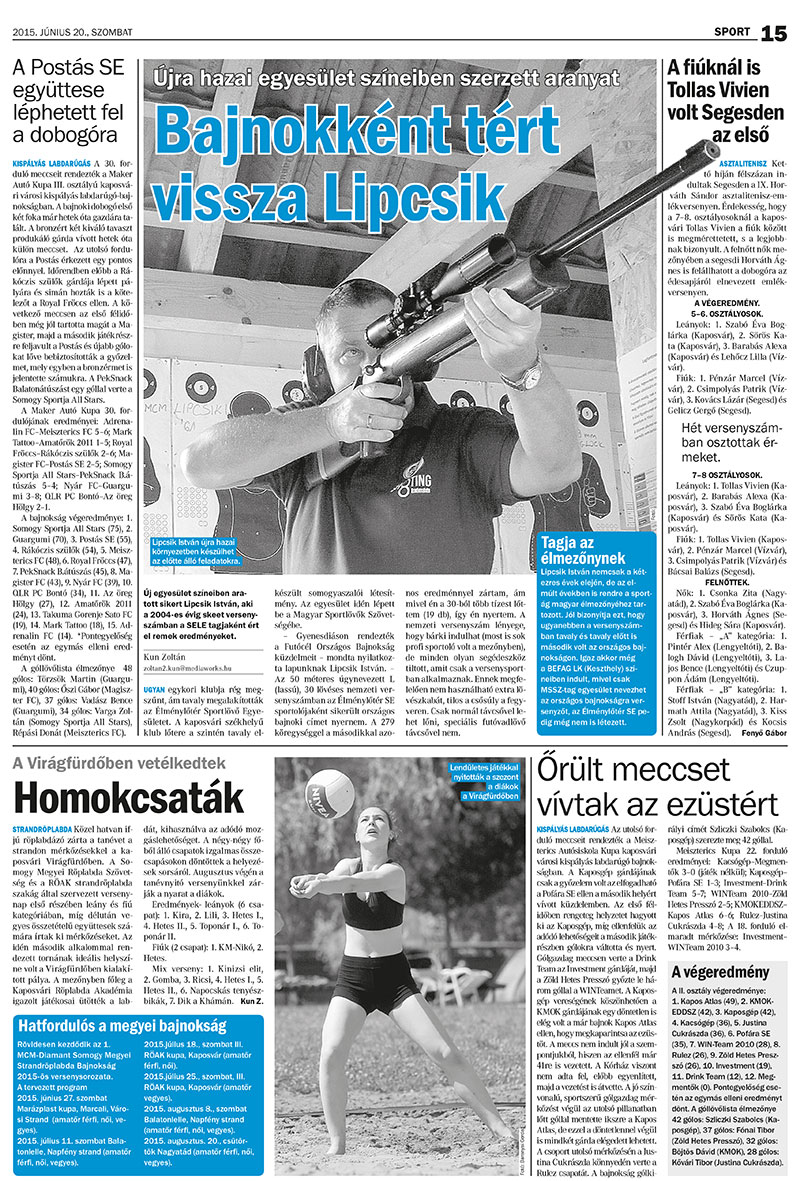 Though his once successful shooting club has ceased, his new association has been formed recently, called Élménylőtér Sport Shooting Association. This Kaposvár based club is housed in Somogyaszaló, where a new shooting range has been established just yesteryear. His association has gained admission into the Hungarian Shooting Federation. "Gyenesdiás has given home to the yearly Moving Target National Championship"- commented as such to us by Lipcsik István.
In the 50M S (slow) 30 shot National Championship competition I was able to bring home the title of champion and gold medal in the colors of Élménylőtér SSA. At the end of the competition I was tied with the 2nd place shooter with 279 points, but at the final evaluation, it was declared that I have hit more 10s (19 in total), making me rise to the top of the podium.
The essence of the Moving Target National Championship is to have as many competitors as possible (several professional shooters were present during this event as well), but all accessories are prohibited, that are used in the actual international championship. In accordance with that regulation, no shooting coat or extra barrel weight is allowed. Only regular scopes may be used, specialized moving target optics is inapplicable